Japanese Game Events
This post is about some of the game development events that happen in Japan.
With BitSummit and GTMF both happening this week, I thought it could be useful to talk a bit about some of the game events in Japan. If you are following the game industry, you probably heard about the Tokyo Game Show already, but there are a few lesser known events which are equally or even more interesting for game developers.
I'm only listing below the events I know either because Tsugi has been a sponsor, or I spoke there or at least I visited. There are probably other events. If you need more information about some of them, don't hesitate to let me know and I will update this post.
Like for the previous post, I will put the links to the web sites in English (when they exist) but keep in mind that there is probably more information on the Japanese pages of the sites.
BitSummit
BitSummit is probably the indie game event with the most visibility outside of Japan. The organizers are well connected with the press – both Japanese and foreign – so you may have read about it already. The event is held in Kyoto which by itself is reason enough to visit! Local game companies such as Q-Games are heavily involved.
In addition to all the indie games and sponsor booths, the musical program is a strong point of BitSummit with many performances by famous game composers and chiptune artists. There is also an awards ceremony at the end of the show to recognize the best game, audio or visual design of the indie projects on the floor.
BitSummit is now in its third year and the organization has been passed to a newly formed group of game companies called JIGA (Japan Independent Games Aggregate) and Indie Mega Booth.

Digital Games Expo
Digital Games Expo – or Dejige – is a yearly indie-game event that happens in the famed Akihabara district in Tokyo. We participated last year and it was very well organized, with lots of interesting creators showing up.
There is a related event called Retro Digital Games Expo which is – you guessed it – dedicated to retro gaming.
http://digigame-expo.org/retro

Tokyo Indie Fest
Another event for indie game developers, Tokyo Indie Fest 2015 actually happened at the same spot than Dejige in Akihabara, i.e. the UDX Akiba Square and was therefore similar in size. However this is a 3-day event.
They have some pretty good information in English including some videos so I let you browse their web site:
http://tokyoindiefest.com/indexglobal.html

GTMF
The Game Tools and Middleware Forum (GTMF) is held in July in two times: first in Osaka and then a few days later in Tokyo. As its name suggests, it is the occasion for game middleware companies to present their products.
There is an exhibition floor and sponsored information sessions. The GTMF also facilitates meetings between middleware companies and their customers through their "MeetUps" system. The event is relatively modest in size and held in an hotel. It is free for visitors, so this is a good way to learn about the last game technology made – or used – in Japan.

Cedec
Cedec is the equivalent of the GDC (Game Developers Conference) in Japan. It is organized by CESA (Computer Entertainment Supplier's Association) and held in the Pacifico conference center in Yokohama. Compared to the huge size of the GDC at the Moscone Convention Center in San Franciso, it is way smaller.
Nevertheless, it is "the" game developer conference in Japan with exhibitor floor and sessions covering the usual game development topics (I like how many of the audio sessions happen in room 303…). There is also an international track with foreign speakers but except for that all sessions are in Japanese. The Cedec Awards ceremony celebrates the best achievements of the year.
In addition to the "traditional" Cedec held in Yokohama at the end of August, there is also one in Sapporo (northern part of Japan, on Hokkaido) and since recently there is a Kyushu Cedec (western part of Japan).
http://cedec.cesa.or.jp/2015/index.html
http://kyushucedec.jp/

Tokyo Game Show
The Tokyo Game Show, or TGS, happens each year a few days after Cedec (i.e. in September) and is a mammoth of a show. Despite the name, it is not really in Tokyo but in Chiba (not far though), at the Makuhari Messe. There are business days and public days, the latter being very, very packed…
I won't go into the details as you can find a lot of information on it online. It is worth noting for the game indie developers out there that last year TGS had an important indie corner (sponsored by Sony).
http://expo.nikkeibp.co.jp/tgs/2015/exhibition/english/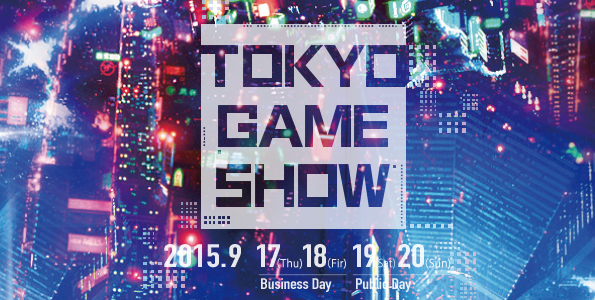 Indie Stream Fes
Indie Stream is a web site where indie game developers – but also publishers, middleware companies or media who have an interest in indie games – can have a page to present their products or services. They also have forums. Each year they organize the Indie Stream Fes at the Makuhari Messe, at the same time than the Tokyo Game Show, with their own awards and lightning talks by indie creators.
https://indie-stream.net/en/isf/isf2015

Regular events
This could be the topic of another post but of course, in addition to these yearly events, there are monthly – or at least more frequent – gatherings of game developers such as Tokyo Indies, Kyoto Indies etc… or meetings of the special interest groups of the IGDA's Japanese branch, which are open to all.
Do you have any questions about game development in Japan? Let me know and I will write a post on it (well… if I'm qualified to do so

)