Japan
now browsing by category
There is a new game audio middleware in town and it's rocking hard! Except… it's not really new, has already been used in more than 3000 games and offers all the features you would expect from such a tool, and some more: DAW-like interface with plenty of interactive functions, proprietary audio codecs for blazing-fast playback, an API which is super-easy to work with and to integrate into your game etc…
How is this possible I hear you ask? Discover ADX2 from CRI Middleware (@CRI_Middleware), one of the best kept secrets of the game audio industry and the de facto standard in Japan, now finally coming to the West.

A DAW for your game audio
ADX2 is composed of an authoring tool (AtomCraft) and a run-time API. AtomCraft looks and feels like a usual DAW, one which would have been built for game audio. That's probably why the learning curve is so gentle, compared to say something like Wwise. At the same time, when you really need some hardcore interactive features, ADX2 does not stay stuck in the DAW paradigm and will offer you the full power of a game audio middleware, but in very natural way, with arguably one of the best user interface available today for this type of tool.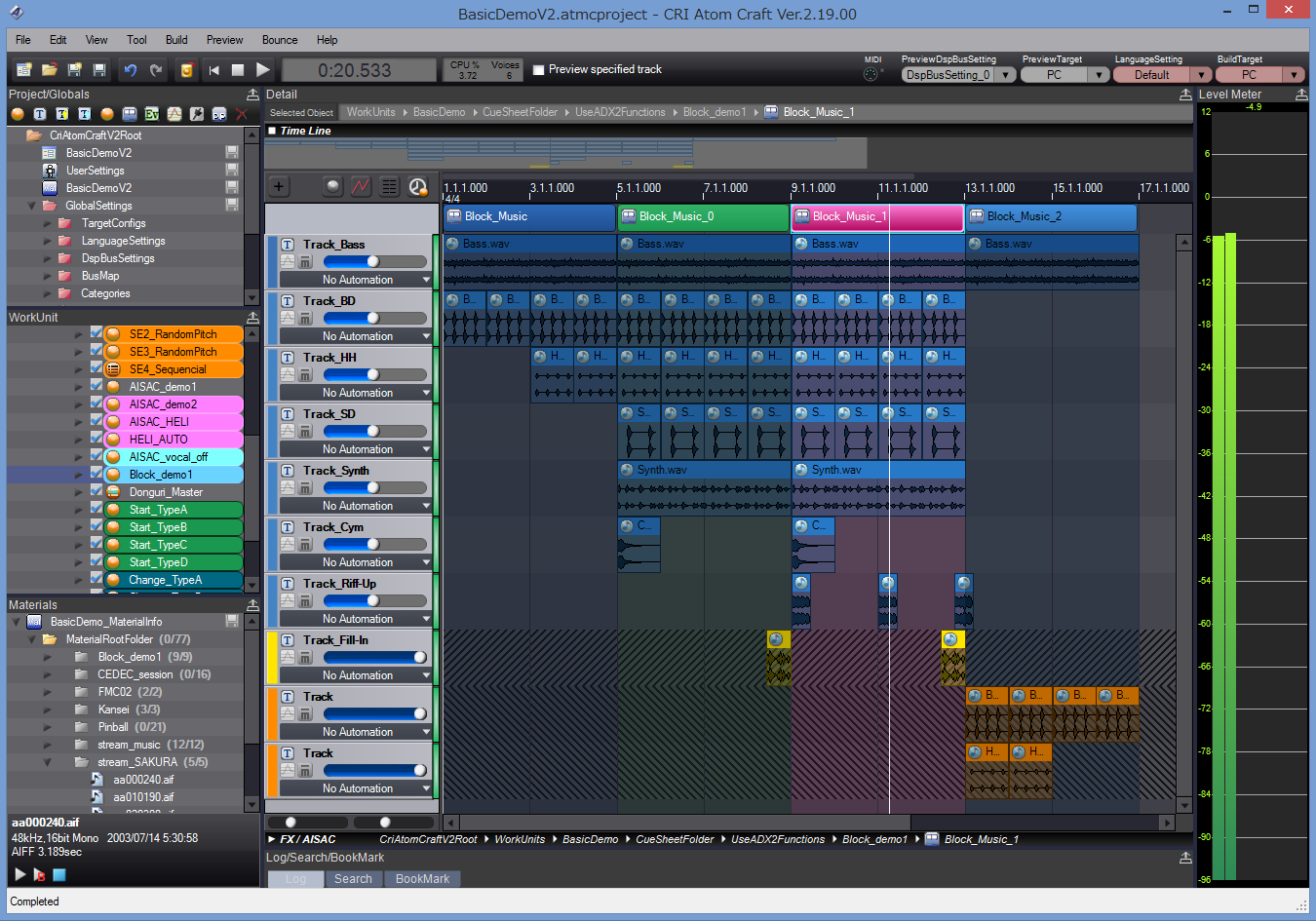 In AtomCraft, you design Cues that will be triggered from the game and are organized in CueSheets (i.e. sound banks). A Cue is composed of one or more Tracks. Each Track can in turn have one or more waveforms placed on a timeline (they can have different encoding, filters etc…). The way these Tracks are played when a Cue is triggered depends on the Cue type. You will find a Cue type for all the usual behaviors (polyphonic, sequential, shuffle, random, switch etc…) and even more, like the Combo Sequential type, for example. This type of Cue directly implements a combo-style sound effect: as long as you keep triggering the Cue within a given time interval, it will play the next Track. If you miss that time window, it will come back to the first Track. So drop your samples, select that type of Cue and start your fighting game in a couple of clicks! Of course, you can nest Cues, call a Cue from another Cue etc… Actions can also be added to a Track timeline to insert events such parameter changes, loop markers (at the level of the Track) etc…
If Tracks are useful to create sound layers, the Cue timeline can also be divided vertically in blocks, which is particularly useful to jump from section to section based on the game context (for example when composing interactive music).
Speaking of the game context, to control the sound from the program RTPCs – both local and global – can be assigned to pretty much every parameter (including another RTPC) and they can have modulation and randomization features. RTPCs are called AISACs in the ADX2 vernacular.
To continue with the DAW analogy, automation curves, mixer and effects are of course also available.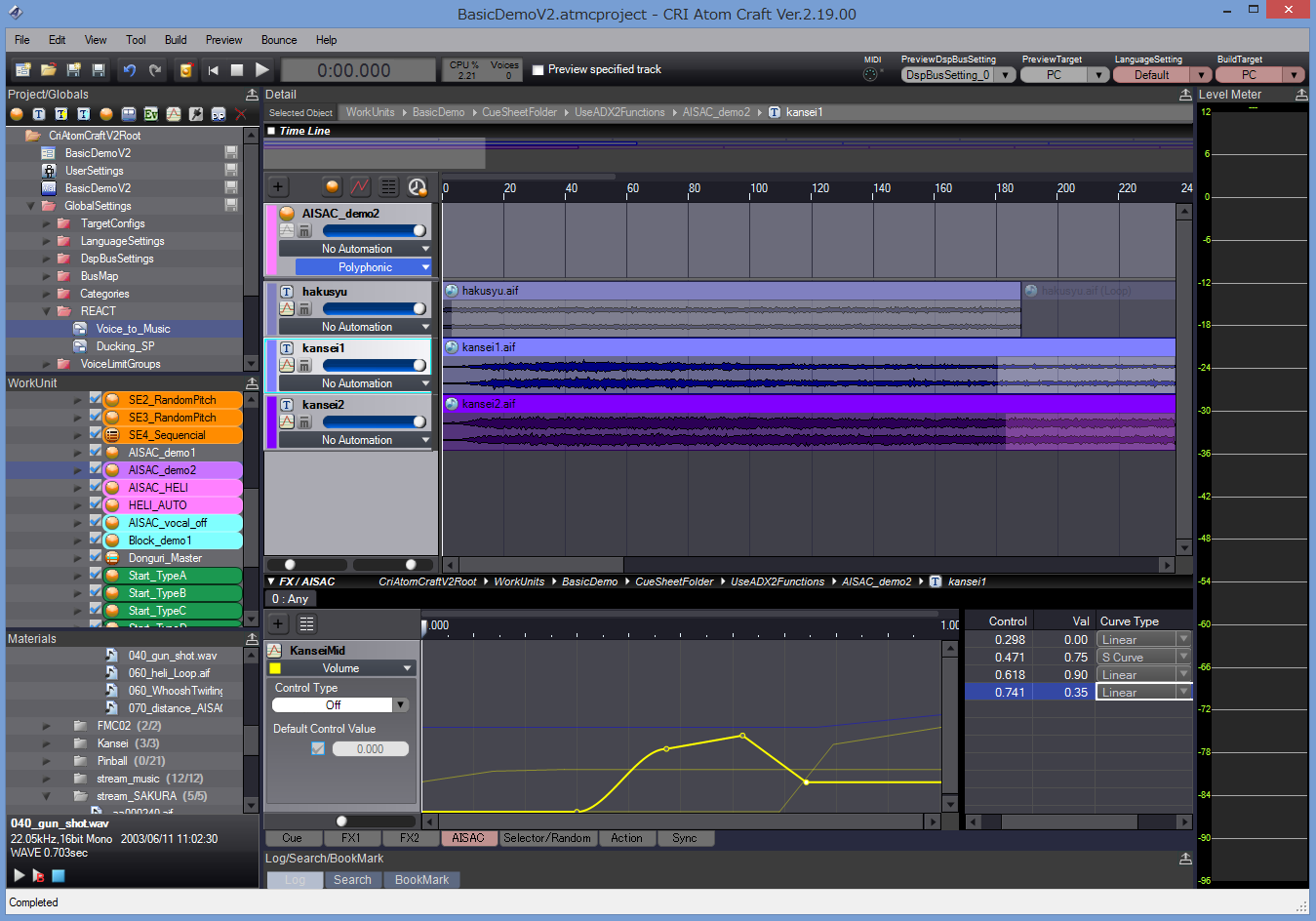 Your idea into the game in no time
Everything in AtomCraft is always a click away. Basic tasks are ultra-fast, while complex interactive behaviors are a pleasure to design. Drop samples from the Windows Explorer onto a CueSheet and the samples will be added to the project as Materials, a Cue will be created with Tracks for the waveforms. You just have to press play! Need a random range on that parameter? Just click on the parameter slider and drag the mouse vertically instead of horizontally: here is your random range.
No need to open a randomizer window or to add a modulation parameter, no need to click many times, open or close windows, features are always there where you need them.
The API has been designed in the same way: uniform and coherent, very easy to learn and to use. Modules are configured, initialized and operated in the same way and API functions follow a clear naming scheme. ADX2 truly empowers both the audio designer and the audio programmer. Depending on the wishes or skillset of your audio team, you can decide to have the sound designers control the whole audio experience, to put the audio programmers fully in charge or a mix of both.
For example, as a sound designer, you could design an automatic ducking system in a few clicks with the REACT feature in AtomCraft (based on the categories the sounds belong too). You could also do it with envelopes or AISACs. The programmer, on his side, could trigger automatic fade-ins / fade-outs with the Fader module at run-time or he could program every single change by updating the volumes of the sound effects themselves or of their respective categories.
The run-time compares favorably with the competition in terms of speed, not in small parts due to CRI's proprietary codecs (ADX, HCA and HCA-MX), which is especially handy for mobile development. This should not come as a surprise, since CRI Middleware was already assisting Sega Corporation in the early 90s with research into multi-streaming and sound compression technologies, even providing middleware for the Sega Saturn.

Easy integration
ADX2 is part of a middleware package called CRIWARE, which also includes Sofdec2, a video encoding and playback solution with many options, used for example on Destiny. It uses ADX2's encoder for its audio tracks and share the same underlying file system (if you want to use it).
CRIWARE in general and ADX2 in particular are available on all common platforms from PC and consoles to handhelds and mobile devices.
In addition CRIWARE is available as a plug-in for both Unity and Unreal, making it easy to add top-quality audio and video features to your games.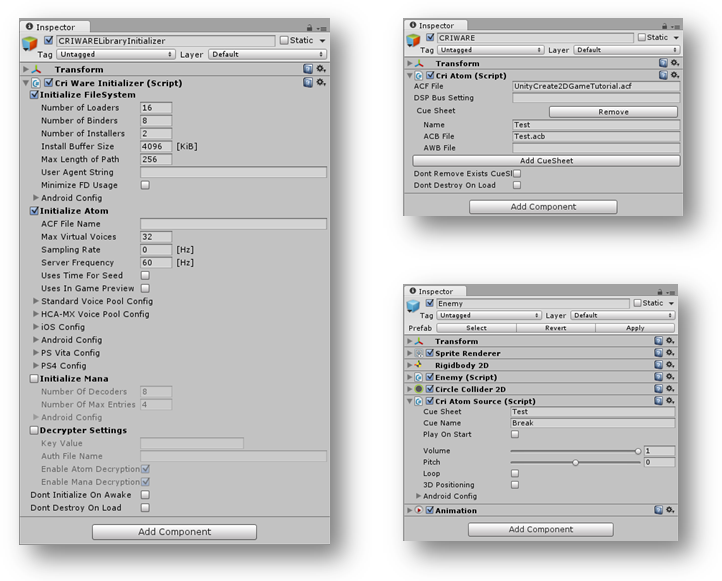 Should you need more information about ADX2, don't hesitate to contact me; I have been working with it during the past year and have seen first-hand how it can help you implement interactive audio efficiently.
Even better, if you want to see it in action or try the tool by yourself, you can visit CRI Middleware's booth at GDC 2016 (booth 442, South Hall) or follow their new Twitter account here: @CRI_Middleware for timely updates.

This post is about some of the game development events that happen in Japan.
With BitSummit and GTMF both happening this week, I thought it could be useful to talk a bit about some of the game events in Japan. If you are following the game industry, you probably heard about the Tokyo Game Show already, but there are a few lesser known events which are equally or even more interesting for game developers.
I'm only listing below the events I know either because Tsugi has been a sponsor, or I spoke there or at least I visited. There are probably other events. If you need more information about some of them, don't hesitate to let me know and I will update this post.
Like for the previous post, I will put the links to the web sites in English (when they exist) but keep in mind that there is probably more information on the Japanese pages of the sites.
BitSummit
BitSummit is probably the indie game event with the most visibility outside of Japan. The organizers are well connected with the press – both Japanese and foreign – so you may have read about it already. The event is held in Kyoto which by itself is reason enough to visit! Local game companies such as Q-Games are heavily involved.
In addition to all the indie games and sponsor booths, the musical program is a strong point of BitSummit with many performances by famous game composers and chiptune artists. There is also an awards ceremony at the end of the show to recognize the best game, audio or visual design of the indie projects on the floor.
BitSummit is now in its third year and the organization has been passed to a newly formed group of game companies called JIGA (Japan Independent Games Aggregate) and Indie Mega Booth.

Digital Games Expo
Digital Games Expo – or Dejige – is a yearly indie-game event that happens in the famed Akihabara district in Tokyo. We participated last year and it was very well organized, with lots of interesting creators showing up.
There is a related event called Retro Digital Games Expo which is – you guessed it – dedicated to retro gaming.
http://digigame-expo.org/retro

Tokyo Indie Fest
Another event for indie game developers, Tokyo Indie Fest 2015 actually happened at the same spot than Dejige in Akihabara, i.e. the UDX Akiba Square and was therefore similar in size. However this is a 3-day event.
They have some pretty good information in English including some videos so I let you browse their web site:
http://tokyoindiefest.com/indexglobal.html

GTMF
The Game Tools and Middleware Forum (GTMF) is held in July in two times: first in Osaka and then a few days later in Tokyo. As its name suggests, it is the occasion for game middleware companies to present their products.
There is an exhibition floor and sponsored information sessions. The GTMF also facilitates meetings between middleware companies and their customers through their "MeetUps" system. The event is relatively modest in size and held in an hotel. It is free for visitors, so this is a good way to learn about the last game technology made – or used – in Japan.

Cedec
Cedec is the equivalent of the GDC (Game Developers Conference) in Japan. It is organized by CESA (Computer Entertainment Supplier's Association) and held in the Pacifico conference center in Yokohama. Compared to the huge size of the GDC at the Moscone Convention Center in San Franciso, it is way smaller.
Nevertheless, it is "the" game developer conference in Japan with exhibitor floor and sessions covering the usual game development topics (I like how many of the audio sessions happen in room 303…). There is also an international track with foreign speakers but except for that all sessions are in Japanese. The Cedec Awards ceremony celebrates the best achievements of the year.
In addition to the "traditional" Cedec held in Yokohama at the end of August, there is also one in Sapporo (northern part of Japan, on Hokkaido) and since recently there is a Kyushu Cedec (western part of Japan).
http://cedec.cesa.or.jp/2015/index.html
http://kyushucedec.jp/

Tokyo Game Show
The Tokyo Game Show, or TGS, happens each year a few days after Cedec (i.e. in September) and is a mammoth of a show. Despite the name, it is not really in Tokyo but in Chiba (not far though), at the Makuhari Messe. There are business days and public days, the latter being very, very packed…
I won't go into the details as you can find a lot of information on it online. It is worth noting for the game indie developers out there that last year TGS had an important indie corner (sponsored by Sony).
http://expo.nikkeibp.co.jp/tgs/2015/exhibition/english/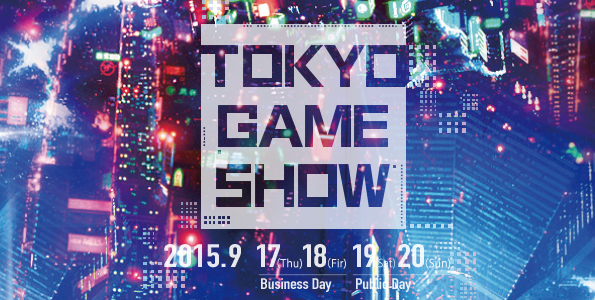 Indie Stream Fes
Indie Stream is a web site where indie game developers – but also publishers, middleware companies or media who have an interest in indie games – can have a page to present their products or services. They also have forums. Each year they organize the Indie Stream Fes at the Makuhari Messe, at the same time than the Tokyo Game Show, with their own awards and lightning talks by indie creators.
https://indie-stream.net/en/isf/isf2015

Regular events
This could be the topic of another post but of course, in addition to these yearly events, there are monthly – or at least more frequent – gatherings of game developers such as Tokyo Indies, Kyoto Indies etc… or meetings of the special interest groups of the IGDA's Japanese branch, which are open to all.
Do you have any questions about game development in Japan? Let me know and I will write a post on it (well… if I'm qualified to do so

)
This post looks at a few Japanese game middleware companies which are not necessarily well known outside of Japan.
There was a time when you could joke that the only tool needed by the Japanese game industry was Excel. That was referring to both the lack of focus put on the development of nice tools and middleware (at least compared to the West) and the maestria demonstrated by Japanese developers when using Microsoft's spreadsheet.
If the Japanese industry is still somewhat lagging behind in terms of tools and middleware in general, it has certainly made a lot of progress recently and we are starting to see some very nice tools emerge. I'm listing below a few Japanese game middleware companies I know of (mostly because I know people working there or I have had business with them). Although I'm indicating links to their English pages (when they exist), note that the Japanese pages may provide more information.
CRI Middleware
The modern history of CRI Middleware started in 2001 but before that they were known as CSK Research Institute (CRI) and did some research for Sega in the 90s, mostly on audio and video encoding. Now, their products are regrouped under the CRIWARE umbrella and include ADX2, Sofdec2 and File Magic PRO.
ADX2 is the leading game audio middleware in Japan with more than 2800 games using it. It has all the features you would expect from a game audio middleware and then some. Cherry on the cake, it's quite easy to use for both sound designers and programmers alike. There is also a free ADX2 LE version available for game indie developers. Sofdec is a movie encoder / decoder (it was recently used on Destiny for example). File Magic PRO – as you probably guessed – is a file / packaging system. There is also a CRIWARE Unity plug-in including all of the above as a package for Unity.
http://www.cri-mw.com/index.html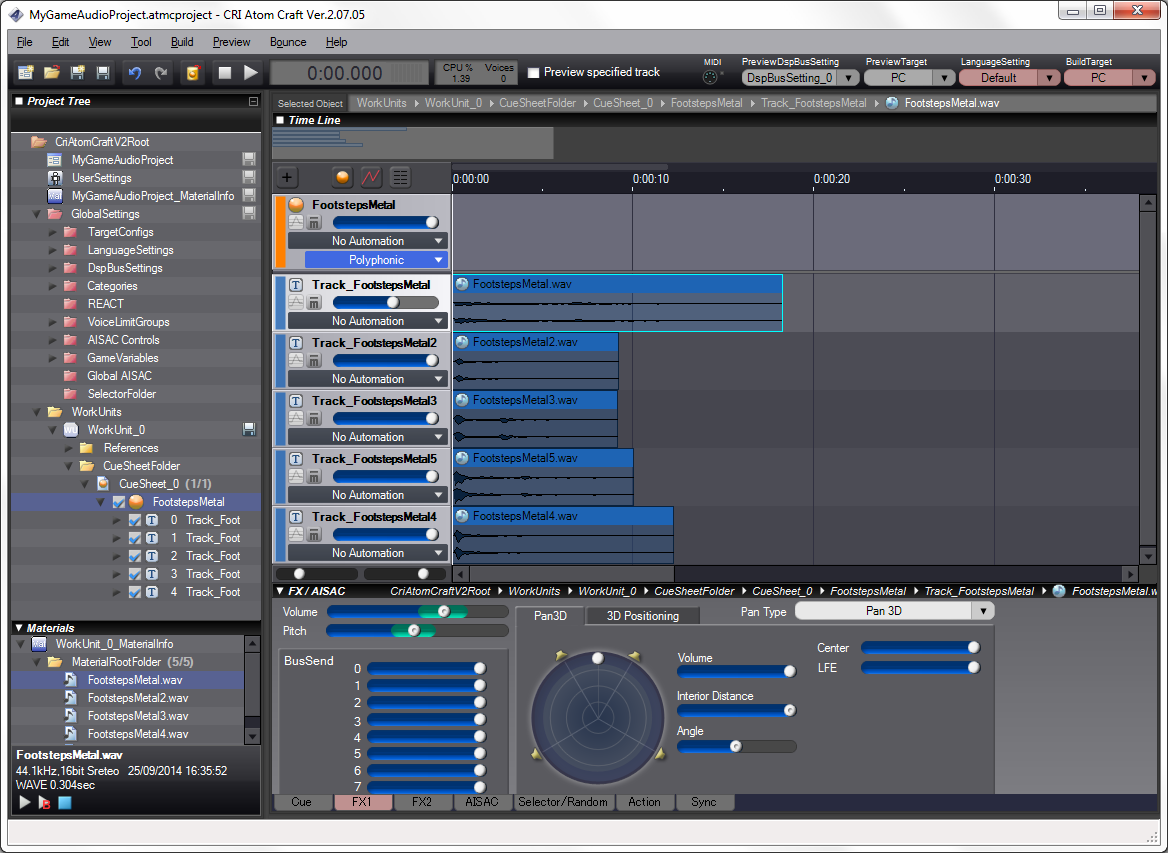 Silicon Studio
Silicon Studio may be one of the best known Japanese middleware providers in the West as they have been exhibiting at GDC. They are focusing on both full-fledged engines (like Orochi or Paradox, a new open-source C# game framework), and graphics engines (like Mizuchi, a real-time rendering engine and Yebis, a middleware for advanced optical effects used by Final Fantasy XV). By the way, if you are wondering where all these names came from (well, except for Paradox), it's from Japanese mythology.
As a side note, since I regularly receive emails about people wanting to work in the game industry in Japan, it is worth mentioning that Silicon Studio have a lot of foreigners on staff so that's probably one of your best bets if you want to work in game technology in Japan.
http://www.siliconstudio.co.jp/en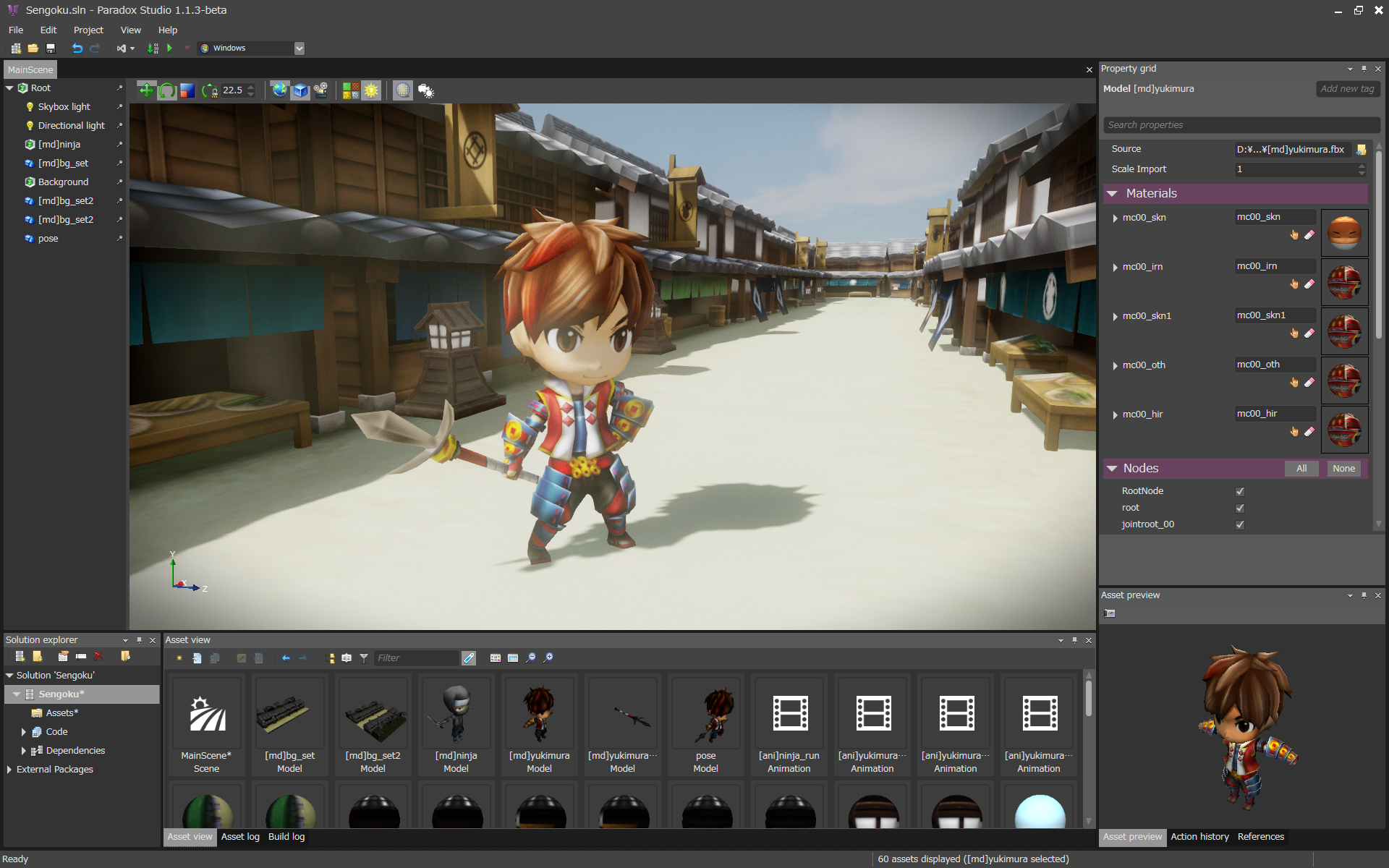 Matchlock
Matchlock are somewhat related to Silicon Studio, they have the same CEO. Their product is Bishamon, a middleware specialized in particle effects. Unsurprisingly, Bishamon also comes from the name of a Buddhist deity.
http://www.matchlock.co.jp/english/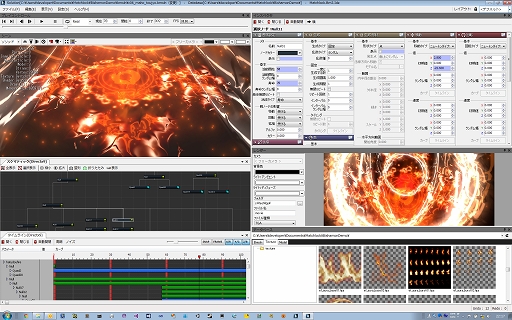 Web Technology
Don't get fooled by their name, WebTechnology are mostly building graphic tools and technologies. One of them, relatively popular among indie game developers is OPTiX SpriteStudio which allows you to create 2D animations for your games.
Actually, at Tsugi we did a special version of DSP Anime that works with SpriteStudio:
http://www.tsugi-studio.com/?page_id=1749
Enterbrain
Although Enterbrain is probably more known as a publisher of game-related magazines such as Famitsu, they are also publishing tools to build games, the most famous being RPG Maker (the latest version is RPG Maker VX Ace).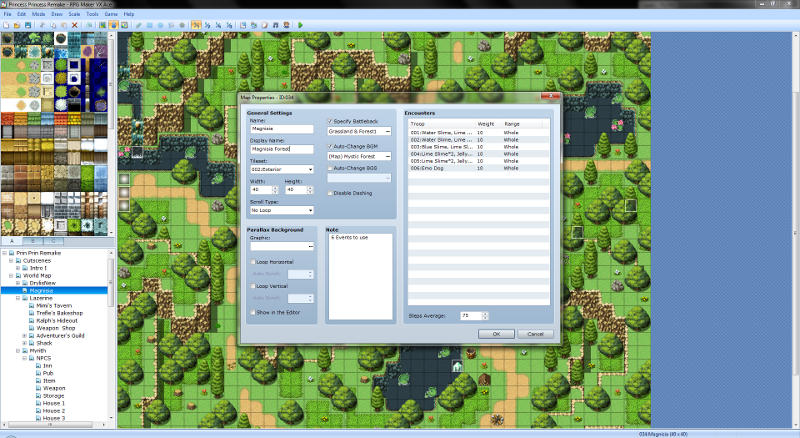 MonoBit
I don't know them very well, expect for the fact that one of our former interns is now working there :-). They are making a game engine.
Tsugi
I would not be a good founder if I didn't talk about our little venture, Tsugi. Based in Niigata, we are developing sound tools and middleware for the game industry, putting the emphasis on workflow efficiency and creative options.
Professional software includes Alto, an audio localization tool, AudioBot, an audio batch processor and QuickAudio, a sound extension for Windows Explorer. GameSynth is our upcoming procedural audio middleware. We also have two sound effects generators for indie game developers, DSP Anime and DSP Retro, which enjoy a nice notoriety in Japan.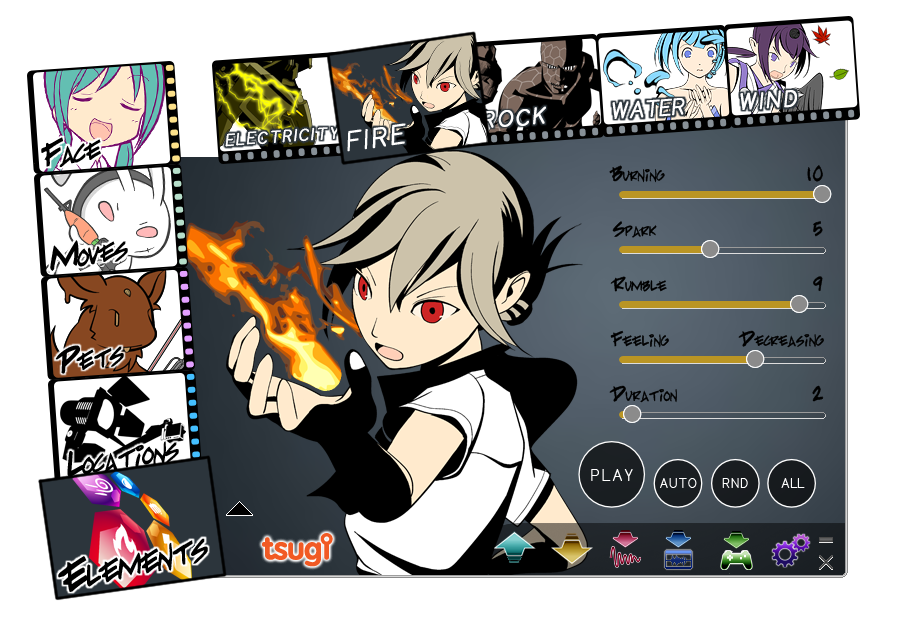 Do you have any questions about Japanese tools and middleware? Don't hesitate to ask! I will try to update this post.